What an Intuitive Consultation Means to You
"While it helps to have a partner in our intuitive journey, finding the right match can be tricky. We can help you meet your powerful, intuitive self, connect with your home, business, and land, and talk with your animals and the dead. These can be intimate, exhilarating, inspiring sessions that help you create your magic and be your best at home and at work."  — Robyn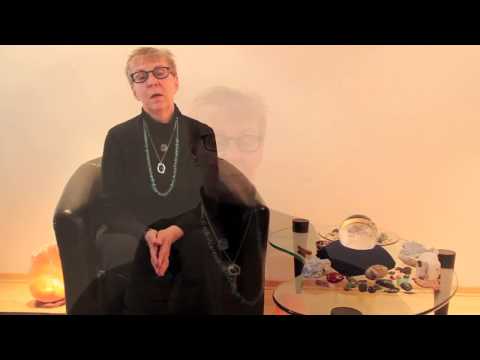 While we are all intuitive, achieving the breakthroughs that help us create satisfying, vibrant, and creative lives, homes, and businesses requires us to dig deep to tap our intuition and claim our personal power. It's worth it, though, because these breakthroughs create true alchemy—the transformation that comes from balance and clarity.
Fallon and I can partner with you in your intuitive work. A unique human-crystal partnership, we are alchemists, specialists in transformation. I am an intuitive, an alchemist who uses intuitive seeing, hearing, feeling, and knowing to offer intuitive insight honed by years of experience and education as a practical business creative. Fallon, the Citrine Lemurian Quartz, is a healer and truth bringer, offering the compassion and wisdom of an ancient crystal.
We can help you achieve your breakthroughs with neutral, objective, inspiring holistic insight into your specific issues. Our intuitive consultation services include:
Mindset Alchemy Personal Intuitive Consultations: intuitive insights and practical coaching for personal, business, and creative issues.
Mindset Alchemy Home, Business, and Land Intuitive Consultations: intuitive conversations with your home, business, and land to pinpoint and resolve difficulties. When combined with our space clearing modality we call this service Space Cooperating.
Mindset Alchemy Intuitive Mentoring: personal intuitive training, focused on your interests and talents, including work as a professional intuitive.
Mindset Alchemy Group Playshop: group exploration of intuitive development and thought leadership.
Animal Communication: creating families with animals by exploring interests, needs, medical and behavior issues, the dying process, and lost animals.
Mediumship: real conversations with deceased family, friends, and animals that do not involve symbology or guesswork.
Mindset Alchemy Intuitive Services
Our Mindset Alchemy intuitive services can help you explore your personal, business, and creative lives and create partnerships with the spaces you live and work in.
I have outlined these services below.
Please refer to our How Sessions Work page for details on sessions.
Please read our Intuitive Stories page for examples of our intuitive work.
Our Alchemical Energy page discusses the vibrational work we do: alchemical energy is the DNA of the universe, altered for our time.
Our FAQs page reviews certain questions we frequently receive from clients and workshop attendees.
MINDSET ALCHEMY 
We tailor the Mindset Alchemy intuitive process for each client's unique situation. It combines intuitive insight; Fallon's multi-dimensional energy and compassion teamed with our partner crystals and alchemical energy; and practical life, creativity, and business coaching.
Mindset Alchemy helps us shift to connect with the loving vibrations of the universe. Practical and inspiring, down-to-earth and magical, it helps us tune up and tune in to all life as equals. We become not just our best selves at home, at work, and creatively, but thought leaders of a new vibrational age.
Excited yet? We hope so, because the world needs you, and Fallon and I can help you meet it on your own terms.
Mindset Alchemy can help you:
Pinpoint and develop your strongest intuitive skill.

Claim your personal power.

Meet and work with your personal guides and muses.

Explore personal, business, and creative issues.

Consult with your home, business, and land.

Develop intuitive skills for professional intuitive work.
The following include specific ways we can tailor a Mindset Alchemy session for you.
MINDSET ALCHEMY PERSONAL INTUITIVE CONSULTATIONS
Find your authentic self: your personal truth and your heart's true desire.

Tap your intuitive abilities and your unique 'shielding' or 'second skin' that supports and nourishes you.

Achieve balance, healing, and clarity on personal and creative issues.

Receive practical, inspiring coaching informed by real life experience and intuitive insight: yours and ours.

Talk with spiritual guides, mentors, and messengers.
MINDSET ALCHEMY HOME INTUITIVE CONSULTATIONS
Establish an open, equal connection with your home to explain your needs and wants.

Learn what your home's needs and wants are.

Negotiate changes, heal traumas, celebrate changes.

Addition: balance and maintain healthy homes with alchemical energy in Space Cooperating.
MINDSET ALCHEMY BUSINESS INTUITIVE CONSULTATIONS
Explore professional and creative goals with out-of-the-box thinking.

Receive practical coaching informed by intuitive insight: yours and ours.

Build cohesive teams and inviting work spaces.

Addition: balance and maintain healthy businesses and work spaces with alchemical energy in Space Cooperating.
MINDSET ALCHEMY LAND INTUITIVE CONSULTATIONS
Establish connections with land, water, and weather systems to negotiate mutual needs and desires.

Addition: create comfort and balance between humans and nature with alchemical energy in Space Cooperating.
MINDSET ALCHEMY INTUITIVE MENTORING
Personal intuitive development, from basic intuitive exploration to improve your personal, professional, and creative lives to specific professional intuitive development.

Please contact me to discuss your specific interest.
MINDSET ALCHEMY GROUP PLAYSHOP
Our Mindset Alchemy Group Playshop supports your intuitive development and thought leadership as you tap your intuitive self with group encouragement and support. Each group meeting includes rapid chakra clearing, group time with Fallon, and:
Intuitive and vibrational development.

Frank talk about earth changes.

New thinking about creating community with all life, from our animals to our homes, businesses, and the planet itself.

Enlightening conversation about life, love, and possibilities.
Animal Communication
My animal communication work focuses on multi-species families: on deepening the human-animal bond by creating families with animals. This includes:
Finding lost animals,

Obtaining insight for your veterinarian

Supporting dying animals

Creating family harmony.
Please see my Animal Communication page for more information
Mediumship
My mediumship work helps you talk with deceased family, friends, and animals. However, I work differently than other mediums—I work with my dad, who runs the Way Station for Dead Things on the Other Side. I train others in my method only. My mediumship work helps you, and the deceased:
Obtain closure.
Say goodbye.
Resolve conflicts.
Gain understanding.
I also train people to work as mediums, but only in my own method. Please see my Mediumship page for more information.
Book Sessions Now!
One session is transformational.
Because each person and situation is unique, we would also be pleased to explore deeper intuitive development in Mindset Alchemy Foundation session packages with you in a 15-minute strategy session. Just contact Robyn now!
Please see our Fees page for prices.
© 2013 – 2014 Robyn M Fritz