In Loving Memory
Alki Fritz, Dec. 25, 2001 – Nov. 17, 2014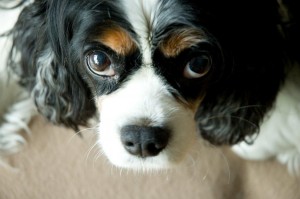 We lost our beloved Alki on Monday, Nov. 17, 2014. I was privileged to spend almost 13 years with this remarkable soul. May all of you who have loved and lost know that embracing darkness is part of life: love is always worth it.
Our 2015 EVENTS and WORKSHOPS
OUR INTUITIVE CONSULTATIONS SCHEDULE
Our consultations offer:
Mindset Alchemy: practical intuitive consultations and soul-level life, business, and creative coaching
Intuitive Mentoring: spiritual guides and mentors and intuitive development
Mediumship: talking with deceased people and animals
Animal Communication
Intuitive Consultations with Homes, Businesses, and Nature (land, water, and weather systems)
Space Cooperating: space clearing that meshes the needs, wants, and insights of people and their spaces
Our work supports yours in the world, from navigating your personal journey to a practical and intuitive look at your professional life and the mystery that is yours to explore with us.
CONSULTATIONS AT THE ALCHEMY WEST OFFICE
Appointments available by phone, Skype, or in person at our Alchemy West office.
WINTER 2015 WORKSHOPS
GETTING YOUR INTUITION ON: YOU CAN DO IT!
Claim your power!

Tap Your Intuition in One Afternoon
Saturday, Jan. 10, 2015. 12-5.
Fee: $80.
Alchemy West Office, West Seattle. MUST PRE-REGISTER! LIMITED TO 10 people.
Fee: $80, includes theory and practice, one-on-one mentoring with Robyn and Fallon, and brief private follow-up within one week!  Join us! Contact Robyn to sign up.
This is a fun interactive workshop on learning to use your intuition: no one else teaches it like this! We GUARANTEE:
you'll identify and use your strongest intuitive skill in one afternoon
you'll learn balance, grounding, and energy management techniques that really work
you'll talk with animals, spirit guides, a car, the weather, the dead, a home, a business …
you'll and leave confident and ready to claim a more prosperous, healthier, relaxed life!
It's fun and it works! Partner with your intuition—you may end up saving your life (I did, twice). You will learn how to create a better one!
SPACE CLEARING FOR YOURSELF AND YOUR SPACES
Sat. Jan. 24, 2015, 1-3

. Fee: $45.
Alchemy West Office, West Seattle.
Contact Robyn by email or phone: 206-937-0233
Learn the basics of space clearing, from finding your intuitive balance to creating a partnership with the spaces you live and work in. Active, hands-on, fun!
MEDIUMSHIP: CONNECTING WITH THE DEAD
Thurs., Feb. 5, 7-9 p.m.
Fee: $45.
Alchemy West Office, West Seattle.
Contact Robyn by email or phone: 206-937-0233
This is an introductory mediumship workshop.
Come learn an exciting new way to connect with the dead. Learn a new mindset on connecting with all life as you learn the basics of working with the dead, from animals to humans and more! This class requires previous intuitive experience. It's unique–no one else teaches mediumship like this. It's effective, deeply moving, and inspiring! This class is the foundation of a mediumship training program.
YELLOWSTONE INTUITIVE ADVENTURES
June 6-7, 2015. Fee: $300
Yellowstone National Park
Take time from your busy life to inspire future success! Join me at one of nature's most sacred places to explore your personal goals for the weekend, connect with your intuitive best self, communicate with nature, strengthen your energetic body, and enhance your creativity. We'll end with a vision quest at Mud Volcano to enhance your retreat experience.
Imagine it! Two days on an intuitive adventure in Yellowstone National Park! We'll explore our intuition–how to deepen our connection with our intuitive best self, create our best lives, learn to talk with animals, and learn to communicate with the land! Yellowstone is a partner in my business, a member of what I call the Alchemy West Committee, and has been a special retreat for me since my childhood. Come share the magic with me!
In two days you'll learn energy, balancing, and grounding techniques I learned from the goddess Con Ni, meet other beings eager to partner with us to create a vibrant planet, explore your personal goal for the weekend (from creative writing to personal rejuvenation), tap and use your intuitive ability, enhance your intuitive confidence, and just plain have fun! We'll end with a vision quest at Mud Volcano, in partnership with the animals, the land, your guides, and my planetary guide, Grey, and enjoy a potluck get-together the last night!
We'll explore the Lamar Valley (wolves and bears!), Norris Geyser Basin, Old Faithful and the lower geyser basin, and more!
Limited to 8 people. Includes hands-on mentoring, assignments, time to explore and to dig deep,  handouts.
Sign up now! It's already filling up! Cost: $300. Does not include transportation, food, or lodging. You'll need reservations by January to stay in the park. Contact Robyn for more details!
HOST A PRIVATE GATHERING WITH ROBYN AND FALLON
In an afternoon or evening gathering we explore the world of crystals and experience Fallon's rare planetary and dimensional energy. It's a relaxed, fun, inspiring event to explore Fallon, receive messages from him  and other beings, and gaze into him to see animals, guides, other worlds, and ancient lands, and explore the world of crystals and of being equal with all life. These gatherings are fun, inspirational, and deeply moving. Contact Robyn for times and arrangements.
This is our storytelling arm, where we explore our intuitive lives, the human-animal bond, earth changes, evolving communities, and working with Fallon. How? With intuition, metaphysics, science, smarts, humor, heart, common sense, and attitude. Come tell us what you think!
Our latest blog entries:
Check out our Guest Blog Spots at New Connexion: Pacific Northwest's Journal of Conscious Living!
Check Out Our Videos
We have three videos filmed by photographer/filmmaker Rhonda Hanley (Rhoda Hanley Producctions):
You can also find our videos on these pages: Space Cooperating at our space clearing page; demystifying a crystal ball at our home page; and talking with the dead at our intuitive readings page.
We also have Skype interviews on our space cooperating clearing work with radio show host and coach CJ Liu! Check them out at her YouTube channel or on our videos page!
© 2013 – 2014 Robyn M Fritz