Who You Are, How I Help
You are emotionally healthy, practical, hardworking, ready for a spiritual awakening.
You are eager to explore your spiritual purpose, what past life regression can teach you about your issues and concerns, how soul clearing, energy healing, and spiritual insight can clear blockages to enhance your personal and professional lives.
You want to talk with your dead and your animal family, and to clear the spaces you live and work in.
You know you're intuitive (we all are) and you're ready to master your intuition with private mentoring and group workshops.
I can help. Book an appointment now.
Spiritual Consulting
Intuitive Consulting
Mediumship. Psychic mediumship helps you connect with deceased people or animals for closure and to heal grief. Our conversations with the dead are facilitated by my deceased father, Ray. Grief support offers rituals, ceremonies, space clearing, and teaching to support both sides.
Animal Communication. As an animal communicator I help you deepen your bond with your animal family, from fun conversations to behavioral issues, lost animals, insight for your veterinarian, or assistance in hospice care, dying, and death.
Home and Business Space Clearing / Blessings. I energetically clear the spaces you live and work in by talking directly with them to mesh their needs and wants with yours. It is "Beyond Feng Shui." Includes paranormal, ghosts, trauma, real estate buy/sell, remodels, life transitions, business and wellness centers.
Intuitive Consultations. I can help you connect with your personal, creative, or professional goals; your home or business entity; and nature, including weather and land systems.
Intuitive Workshops and Mentoring. I help you develop your intuitive muscle, including intuitive development, energy boundaries, animal communication, mediumship, and space clearing.
I would be honored to help you help yourself.
Who I Am, What I Do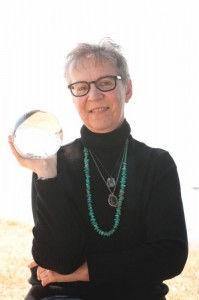 My name is Robyn M Fritz and I am a Seattle intuitive, a transformation specialist. A certified past life regression specialist, I offer intuitive and spiritual consulting services using hypnotherapy, shamanic services, intuitive insight, and energy healing. I work with a rare, ancient power crystal, Fallon, the Citrine Lemurian Quartz.
My work supports yours in the world: I help you transform your life. Alchemy is the process of transforming, or changing, something ordinary into something extraordinary. It is what happens when you claim your personal power to create a coherent, satisfying journey that informs your personal, business, and creative lives, bringing you comfort and inspiration as it attracts prosperity.
Alchemical transformation is change at the deepest, most intense, body, mind, and spirit levels. I know. Alchemy changed my life.
How?  I chose the power of love. The mindset of connection, love invigorates us and the spaces we live and work in. It is tough, practical, no-nonsense, inspiring, energizing.
Saying "yes" to the power of love is hard, because we hear "no" everywhere, from our own self-doubt to "the world is in crisis, the times are tough."
It's not true. You are powerful, and the world is in opportunity.
I can help you claim your power with the magic of alchemical transformation:
Balance: When you are grounded and centered, you can find the unique "you" in the world.
Clarity: The "ah-ha" of insight allows your wise, practical, intuitive self to inform your choice.
Transformation: Balance and clarity create true alchemy—love, the magic of a satisfying, fulfilling life and career.
Contact me now for a session or workshop. Claim your alchemical change. Because you matter. It matters. And it works.
Planetary Connection: The Mindset of Love in Action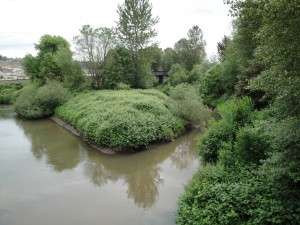 Living love changes your life. I know: it changed mine. I know what life was like before I learned to love, and I'm never going back there again.
My journey to love was long and hard, but now I know the shortcuts, so I can help you choose love faster than I did. Yes, love is tough and no-nonsense. It's also inspiring, energizing … the key to a successful life—and afterlife.
And it starts with mindset, a mindset I created after I'd been working with the world as it really is, and not as we think it should be. I call it Planetary Connection. It comes down to one thought:
Each of us holds the fate of the world in our choice. Each one of us, regardless of form.
Doesn't that change everything?
Mindset is our paradigm for living in the world. Right now most people live in a human paradigm—a worldview that is all about us. I call this paradigm the mindset of Planetary Healing. It insists that humans are caretakers and guardians in charge of ruling and healing the planet, and that "god" is in charge of us.
The problem? Planetary Healing is all about ego, which limits us, sticking us in old patterns that impede our personal and professional growth. And the planet's with us.
The rest of the planet lives in an earth paradigm, a worldview that's all about life, because everything is alive, from buttercups to bison, cars to cottages, volcanoes to hurricanes. Everything, including our conscious, evolving planet.
This is the mindset of Planetary Connection. It says that all life, whatever its form, is equal to us, has a separate and distinct soul and personality, consciousness, rights, responsibility, free choice to do its work, and an attitude. Together, all life collaboratively builds a healthy world.
I know this mindset is true because I talk with other beings, from animals to land and weather systems, including volcanoes and hurricanes. I know that we humans are the only beings on our planet who don't live in it. We have forgotten the world's richness and diversity, so we don't function as well as we could. All life misses out, because all life needs to work together.
Consider this.
The human paradigm, or Planetary Healing, insists that when we observe an atom or a drop of water it's our human consciousness that causes the atom to move and the water's crystalline structure to change. This is quantum physics, a science that glorifies humans. Incorrectly. (Yes, it's wrong.)
The earth paradigm, or Planetary Connection, suggests that the atom and the water, perhaps thrilled (or relieved) to have finally caught our attention, are simply waving hello. Yes, this is how the world really exists. It's just trying to connect with us!
A loving, healthy, evolving world is known by its authenticity: its open-mindedness, equality, responsibility, and insistence on love, justice, and integrity. How do we behave in a world where every being has rights and responsibilities equal to ours? What does it take to do it right? What do we, and the rest of life, have to say to each other?
Living in the mindset of Planetary Connection, creates a conceptual revolution that can, and will, transform community. It takes maverick, cross-disciplinary, analytical, intuitive work that is sassy, smart, intellectual, innovative, practical, philosophical, mystical, compassionate, respectful, honest, and fun. Even a little bit science-y. (Oh, my.)
It's a mindset that requires us to love—ourselves, our world, each other. To create a clear-minded, free-thinking, loving collaboration beyond stereotypes. To live the truth that all our work is of equal value, whatever it is, from carpenters to hair stylists, scientists to farmers, artists to politicians—volcano to grass, hurricane to snow, tree to dog.
As we humans find our way to this kind of love—love of ourselves and of all life as equals—we find our way to our best selves, to incredible soul growth. We find our personal balance, which leads to clarity of thought and action, and ends in transformation.
It's love in action—real magic.
That's what I do. Help you create your magic as we explore a new way of thinking and being in the world. Together.
Won't you join us? Email or phone Robyn for your appointment.
Your magic is waiting.
© 2013-2017 Robyn M Fritz