Who You Are, How We Help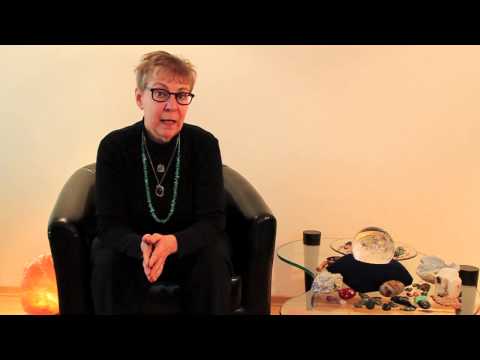 There were once two branches of the human race. One was intuitive. The other got eaten.
So your first question is solved: yes, you're intuitive.
We can help you with the second: what being intuitive means in your life.
My name is Robyn Fritz and my company is Alchemy West. I am a Seattle intuitive. My partner is Fallon, the Citrine Lemurian Quartz.
Our intuitive services can help you connect to:
Choose our services if you want to:
Tap and use your intuition to become your best self.

Develop simple, effective action plans to claim your unique life path.

Achieve breakthroughs with practical, neutral intuitive insight.

Connect with spiritual guides and mentors.

Communicate with your animals.

Connect with deceased family, friends, and animals.

Live and work in clear spaces.

Discover the insights your home or business can offer you.

Have clear, healthy spaces to buy, sell, renovate, or manage, including rental, corporate, retail, medical/wellness.

Explore alchemical energy.

Explore our workshops and inspirational speaking services on cultivating intuition, mediumship, thought leadership on planetary connection, and deepening the human-animal bond.
What Alchemy Means to You
Alchemy West was born to help people learn to intuitively help themselves. We facilitate practical and inspiring transformative change in our busy modern culture by teaching people how to use their intuitive skills.
Intuition is beyond spirituality: it is part of who we are in our busy daily lives. It is an essential 'missing link' in achieving comfortable, prosperous lives because it clues us in to what is going on inside and outside, from our feelings to relationships and choices. Learning to use it helps us become our best selves at home, at work, and in community.
Alchemy is the process of transforming, or changing, something ordinary into something extraordinary. It is what happens when you claim your personal power to create a coherent, satisfying journey that informs your personal, business, and creative lives, bringing you comfort and inspiration as it attracts prosperity.
Alchemical transformation is change at the deepest, most intense, body, mind, and spirit levels. I know. I am an alchemist, and alchemy changed my life.
How?  I chose the power of love. The mindset of connection, love invigorates our personal, business, and creative lives and the spaces we live and work in. This is love at its most powerful: tough, practical, no-nonsense, inspiring, energizing. It is as essential for finding our personal path as it is for making tough business choices—because it enhances clarity.
Saying "yes" to the power of love is hard, because we hear "no" everywhere, from our own self-doubt to "the world is in crisis, the times are tough."
It's not true. You are powerful, and the world is in opportunity.
We can help you claim your power with the magic of alchemical transformation that comes from balance and clarity.
Balance: When you are grounded and centered, you can find the unique "you" in the world.
Clarity: The "ah-ha" of insight allows your wise, practical, intuitive self to inform your choice.
Transformation: Balance and clarity create true alchemy—love, the magic of a satisfying, fulfilling life and career.
Contact us now for a session or workshop. Claim your alchemical change. Because you matter. It matters. And it works.
What I Know: How I Found My Life
Living love changes your life. I know: it changed mine. I know what life was like before I learned to love, and I'm never going back there again. It took me a long time to learn love: my life now is about helping others find it faster and easier than I did.
I wasn't always an alchemist, or, as I sometimes joke, an MBA with a crystal ball. Sure, I'm open-minded and curious, but I'm also an analytical skeptic who cringes at the woo-wooey. Then tragedy changed my life, and love reclaimed it.
I've been handicapped for more than 25 years. For 15 years I was too ill to work. I lost my health, career, financial security, and self-confidence. Instead of giving up, I chose to create a life of meaning and purpose—as long as it was fun. That's how I adopted a Cavalier King Charles Spaniel puppy in 1998 who called herself Murphy Brown. Yes, she was freaky smart, and we shared serious, debilitating illnesses. When she saved us from the 6.8 Seattle earthquake on Feb. 28, 2001—minutes before it hit—I realized the world was more complex than I ever suspected. I fell in love with the possibilities. That was my transformative opportunity, and I claimed it.
On that day I became a professional intuitive. More important, as Murphy and I journeyed to wellness, I learned to love. In 2009 I found my crystal partner, Fallon, proving that even a skeptical MBA can figure it out, find her calling, discover the power of love and choice, and claim it. As Fallon and I grew together, I knew that meant stepping into our work, no matter what.
I am an alchemist, by talent and by hard work. I am an MBA with a crystal ball.
My journey to love was a long hard one. I know the shortcuts. That's what we do, help people choose love faster than I did.
Love is tough, no-nonsense, inspiring, energizing. Come explore it with us.
And please check out YouTube videos on our work at our videos page.
At Bridging the Paradigms we feature true stories about living in harmony (and humor) with all life. We explore our intuitive lives, the human-animal bond, earth changes, evolving communities, and working with Fallon, the Citrine Lemurian Quartz. How? With intuition, metaphysics, science, smarts, humor, heart, common sense, and attitude. What else would an MBA with a crystal ball do? Come share your thoughts, your transformative journey, with us.
© 2013 – 2014 Robyn M Fritz